I've Been Where You Want to Go!
Selling the world for over 52 years!
I started in the travel business on April Fools Day, 1970 !!  My brand new husband was a stock broker and next door to his office was a travel agency.
He asked the owner if he was interested in hiring his new wife and the owner said sure !  A career was born.  The most perfect career that has allowed me to travel the world visiting over 80 countries.  Machu Picchu to the Taj Mahal, from the Great Barrier Reef to Abaco, from Brussels to Botswana and everything in between.
 I am of often asked if I have a favorite and for 52 years I answered that I loved different places for different reasons.. but no favorites…until my mostrecent experience on safari in Africa.   I can now say that my Tauck Safari to Zambia, Botswana and South Africa is hands down my favorite.
 I have traveled the globe on trains and planes and boats.. all sizes and comfort levels. I have stayed in the world's most fabulous hotels to the spectacular tented camps in Africa.  I have visited an untold number of beautiful resorts throughout the Caribbean and Mexico.
A question I am often asked is why use a travel agent?  My answer is why wouldn't you use a travel agent?  
"Having a travel agent advise you is now more important than ever" as fees, surcharges and other travel restrictions have become more confusing for consumers. Travel is one of the most complicated purchases".   Henry Harteveldt, Travel Industry Analyst / Forrester Research.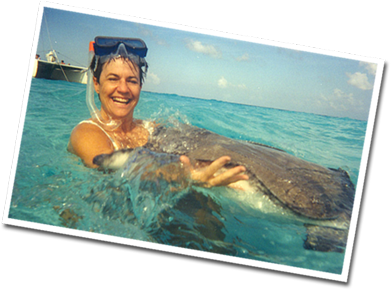 Ready to starT your Journey Today?