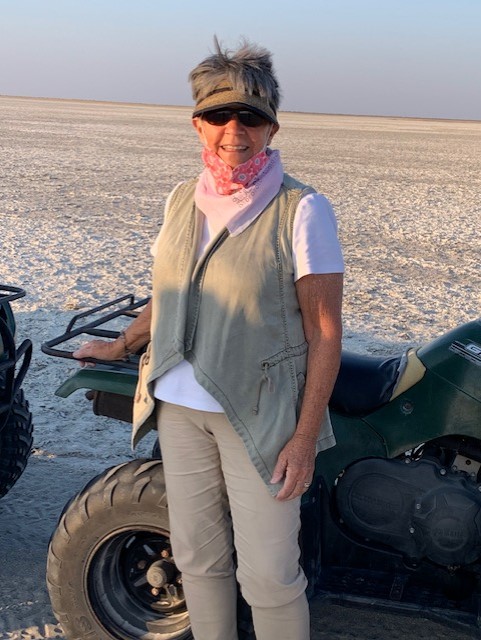 Katie Anderson
Professional Travel Agent
The chances are that I have been where you want to go.  From sailing in the South Pacific on the Paul Gauguin to seeing the Taj Mahal in the moonlight…
I know small, intimate hotels and large all-inclusive resorts.  I have traveled from South America to Alaska, from Provence to Peru, from Tasmania to Tanzania, from New Zealand to Zanzibar. I have been on boats and trains and planes of all sizes. I love to travel and am always ready to share my knowledge and enthusiasm with my clients.
I have been selling travel since 1970 in Winchester, Virginia, my home, and truly my favorite place in the world.  I have visited over 80 countries and am often asked if I have a favorite trip.   Until September of 2022, I always answered that I have lots of favorites for different reasons.   I NOW can say that I have a favorite.
I was recently on safari in Zambia, Botswana and South Africa.  It was the most amazing trip I have ever taken.   The largest herds of elephants are in Botswana.  I saw elephants of every size every day and lots and lots of babies.  I saw large prides of lion and the the magnificent Black Maned Lions of the Kalahari.  
Hippos in the Okavango Delta, crocodiles basking in the sun, a helicopter trip, and  a drink in a small bar in the Okavango listed as one of the top 10 places to see the sunset in all of Africa.
Where in the world do you want to go ??