We are the most experienced travel agents in the Shenandoah Valley.
The chances are that we have been where you want to go. From sailing in the South Pacific on the Paul Gauguin to seeing the Taj Mahal in the moonlight. From swimming with the largest fish in the world, the Whale Shark, to cuddling with koalas.
We know small, intimate hotels and big, all-inclusive resorts. We have traveled from South America to Alaska, from Provence to Peru. We have been on boats and trains and planes of all sizes and comfort levels. We love to travel and are always willing to help you find new and exciting destinations or return to the places you love.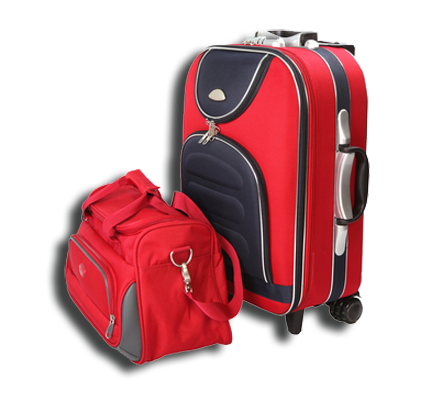 We know when you need shots or visas. We can help you plan a tropical honeymoon to a non-passport island or stay in a spectacular room hanging off a cliff. Beth and I have traveled all over the world. Beth is a skier and hiker. She loves the small intimate resorts and is very knowledgeable about the Caribbean and Mexico. Talk to her about drinking wine in Provence, France or skiing white powder in Whistler, BC. Ask her about her "big catch".  She and Eric belong to the Porche Club in Seattle and often drive along the Pacific coast with their 2 "girls", Lola and Carmen, cute girls with long floppy ears and the ability to hunt rabbits.
Mary Jo calls St. Thomas her second home. She knows the best jeweler in the Caribbean and has taken several of our clients to visit him. She traveled to the Christmas Markets on the Danube and is a wonderful source of information on the newest and most exciting travel experience. Last year she took a group to visit Ireland and plans another exciting trip to Europe.
I love exotic travel. I can tell you about Machu Picchu, the Red Fort in Jaipur or the Great Barrier Reef – been there and done that! We know the best times and the best places. We can help you avoid the travel problems many people encounter when planning a trip without "insiders" knowledge. I am often asked to name my favorite destination and I can't. I have different "favorites" for different reasons.
We can explain trip cancellation and trip insurance. We are available when things go bad – hurricanes, ice storms and airline strikes, to name a few. I recently helped a client and his family when he became ill while on a Mediterranean cruise and was taken off the ship in Italy. I worked with the insurance company, arranged transportation between cities and hospitals, made ground arrangements and kept the family informed. Try doing all that on your own!
Some first-time cruisers might think the simplest, most direct route would be booking directly with the cruise line. But in many cases, this could be your worst choice, depending on the cruise line's policies. It certainly won't save you any money, and you are dealing with an anonymous phone agent who may never have been outside the United States. Many people believe that by dealing directly with the cruise line, they cut out the expense of a middleman. But when it comes to cruising, this is never the case. The cruise lines depend on travel agents to sell their product, so it is the cruise lines who pay the agent's commission, not the customer. Travel agents still account for roughly 90 percent of all cruise sales, so the cruise lines abide by an unspoken agreement not to under-price the agents. The direct sale prices the cruise lines quote are identical to, or even higher than, the rate we will quote you. Not to mention that you are get excellent customer service from our agency.
Let us know where you want to go and see what we can arrange for you.